When one imagines the vast landscape of New Mexico, it's hard not to see visions of a cowboy galloping past or a car chase speeding around towering buttes. Since the early days of cinema, Albuquerque has been a place for filmmakers to ignite their imaginations, travel back in time, and even visit other planets (you might feel like an alien hiking through the Badlands)

New Mexico Tax Incentives
In addition to its inspiring and diverse settings, New Mexico currently offers one of the most aggressive tax incentive programs for filmmakers in the USA. New Mexico's Film Production Tax Credit Act boasts a base credit amount of 25% on expenditures made in the state, with a boost up to 35% if a production meets additional uplift criteria. Productions have flocked to the state to take advantage of these alluring credits – including Netflix and NBCUniversal, who have both built production studios in Albuquerque and committed over $2 billion in in-state spending combined over the next ten years.
Albuquerque: Here We Come!
Following the veritable studio gold rush, Quixote knew where they needed to head next. Our sister brand, the legendary Star Waggons, was already out blazing the trail for us in Albuquerque. Previously calling the Netflix lot home, it was time for us to expand and support our vehicles department in the Land of Enchantment. In the Fall of 2022, we stuck our flag into 5801 Bobby Foster Road. Offering up to 17k sq ft. of interior shooting space, 18k sq ft. of sophisticated production offices, and nearly 30 acres of expansive backlot surrounded by controlled access high security – we knew we had stumbled onto something great.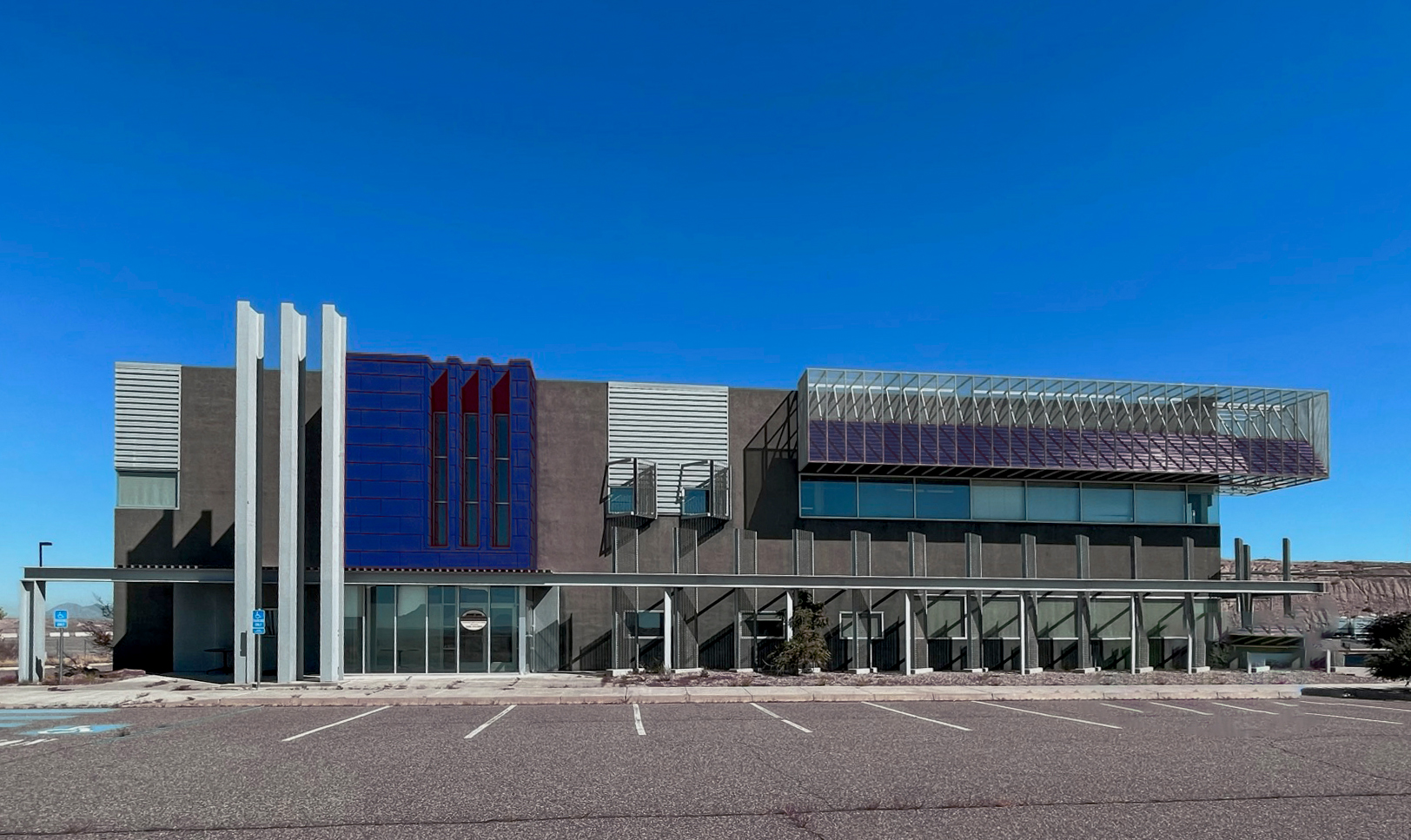 Our spectacular Operations, IT, and Sales teams were able to revamp and refresh the property to make it client-ready in only three (insane, holiday-packed) months. And we're only just getting started! Our services are continuously expanding as we plan to triple our inventory of trailers, honey wagons, and production vehicles with the intent to fully develop our presence in the growing New Mexico market. The long-term mission is to create a signature Quixote purpose-built full-service studio hub, offering Production Supplies, Grip & Lighting, and Comms to equip the stages, mill and support spaces.
In fact, we've already received positive feedback from our first client on campus:
"The current client is thrilled with the office space and is very happy to be working at Quixote ABQ! Their Locations Manager has confirmed that completing the process of becoming a qualified facility will separate us from other facilities, making us a premier location for productions in ABQ."

Ashlyn Mangandi, Facilities and Hospitality Manager, Production Services, Sunset Studios
Becoming a Qualified Production Facility
Ask and you shall receive! As of February, the Quixote Albuquerque campus is now a Qualified Production Facility in the state of New Mexico. Productions shooting here will now be eligible for the QPF Uplift, raking in an additional 5% tax credit. That's a win-win for everyone!
"A "qualified production facility" means a building, or complex of buildings, building improvements and associated back-lot facilities in which films are or are intended to be regularly produced and that contain at least one: (1) sound stage with contiguous floor space of at least seven thousand square feet and a ceiling height of no less than eighteen feet; or (2) standing set that includes at least one interior, and at least five exteriors, built or re-purposed for film production use on a continual basis and is located on at least fifty acres of contiguous space designated for film production use."

[Film New Mexico]
In our home state of California, Quixote has built its reputation as a top-tier full-service Production Services and Studio brand. We brought our signature customer service and client-beloved offerings to New York, Atlanta, and New Orleans. With the partnership of Sunset Studios, it's a no-brainer for us to forge ahead into the entertainment industry's most-promising emerging production hub.
Albuquerque, we have arrived!
_______________________________
Contact Quixote
For more information about our brand-new facility and our competitive rates, reach out to our Bookings team today!
(323) 851-5030