We are excited to announce the highly anticipated expansion of our North Valley campus with the launch of a brand new fully renovated soundstages. The state-of-the-art studio encompasses 4 certified stages, mill space, and office space. Amazingly, they were constructed and production-ready in only 11 months!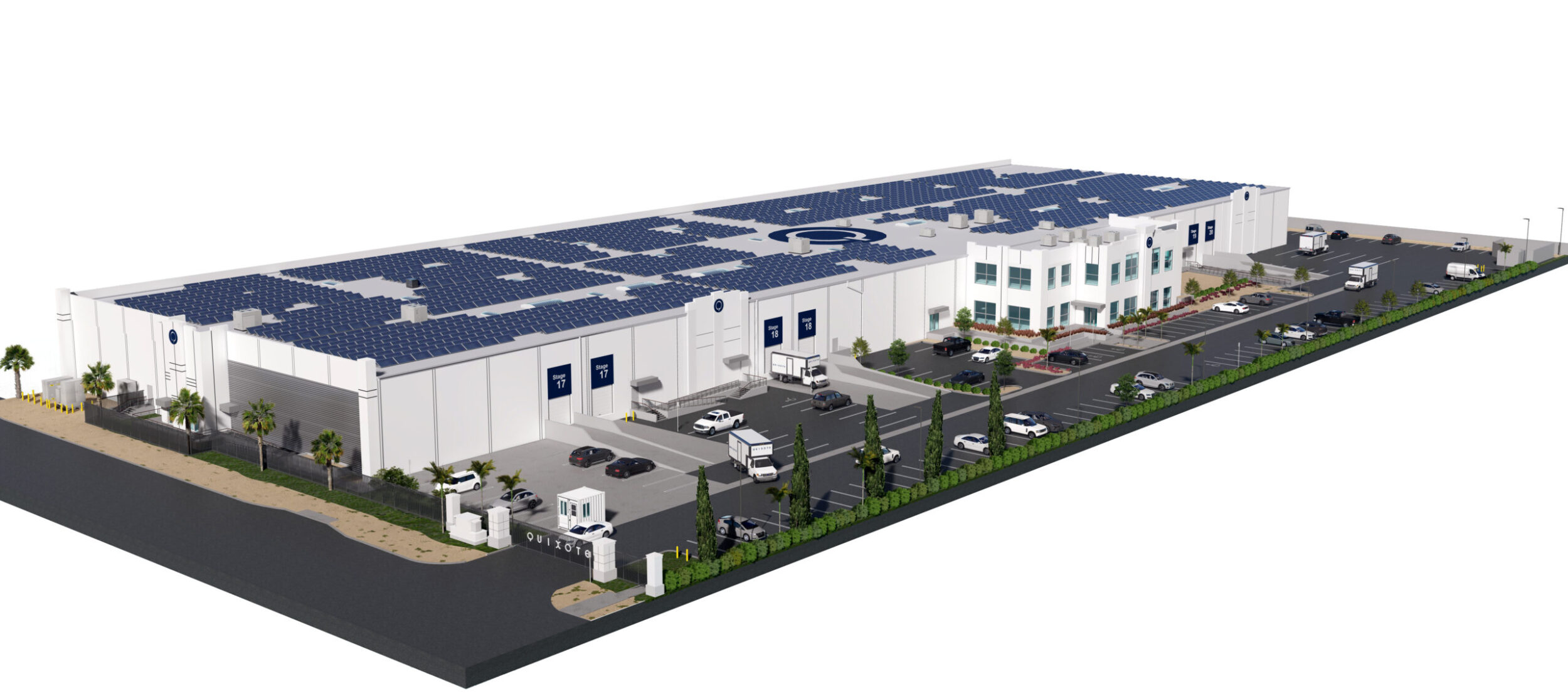 Many Hollywood OG's may recognize this space already… It was the former home base for the legendary Mole-Richardson lighting company.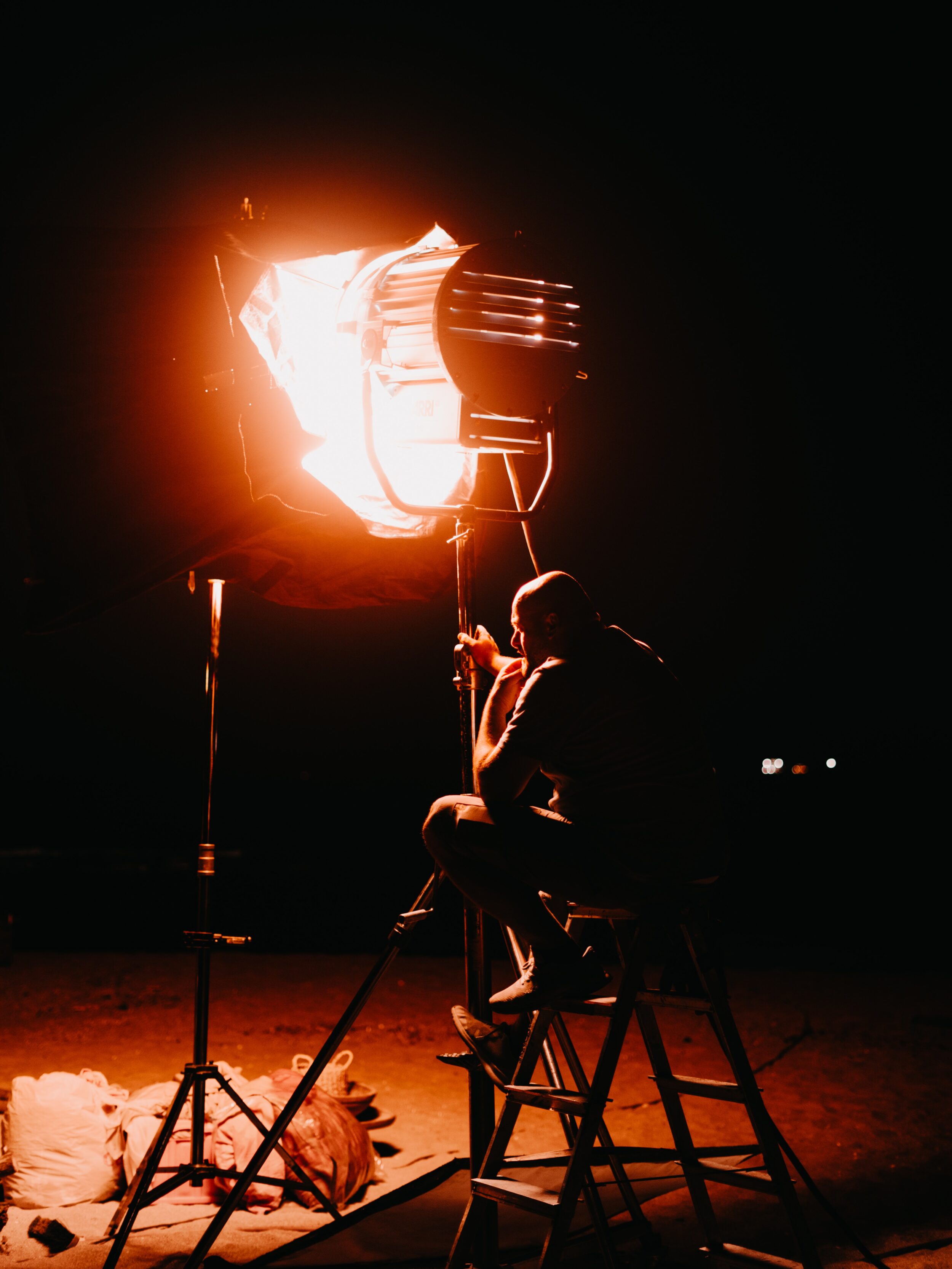 Nothing encapsulates the "Spirit of Hollywood" quite like a Mole-Richardson Molebeam. A fixture in Hollywood since 1927, you would be hard-pressed to find a film set without the signature maroon Mole-Richardson tungsten Fresnel light. When the company moved to a new warehouse in Sylmar, the Pacoima property hit the market. Naturally, the torch was handed off to the "Spirit of Hollywood" itself – Quixote! We are proud to reinvigorate this property to be the home of film and television classics yet to come. Maybe your dream can be next!
How We Did It
The glamorous transformation started off as many glam sessions often do – with loads of paperwork. Transforming a former warehouse into a certified film & television studio is no easy feat – and it requires a boat load of permits. Luckily, our stellar construction team had the tenacity and connections to get it all squared away in record time. Then, the real work begins…
(Insert Studio Makeover Movie Montage Scene Here)
Before…..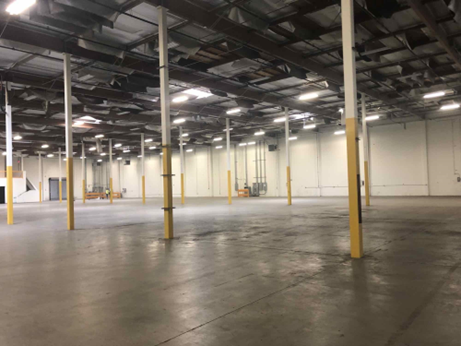 Uneven power distribution…
Insufficient and loud air conditioning…
Obtrusive columns everywhere…
After!
We present to you…a studio.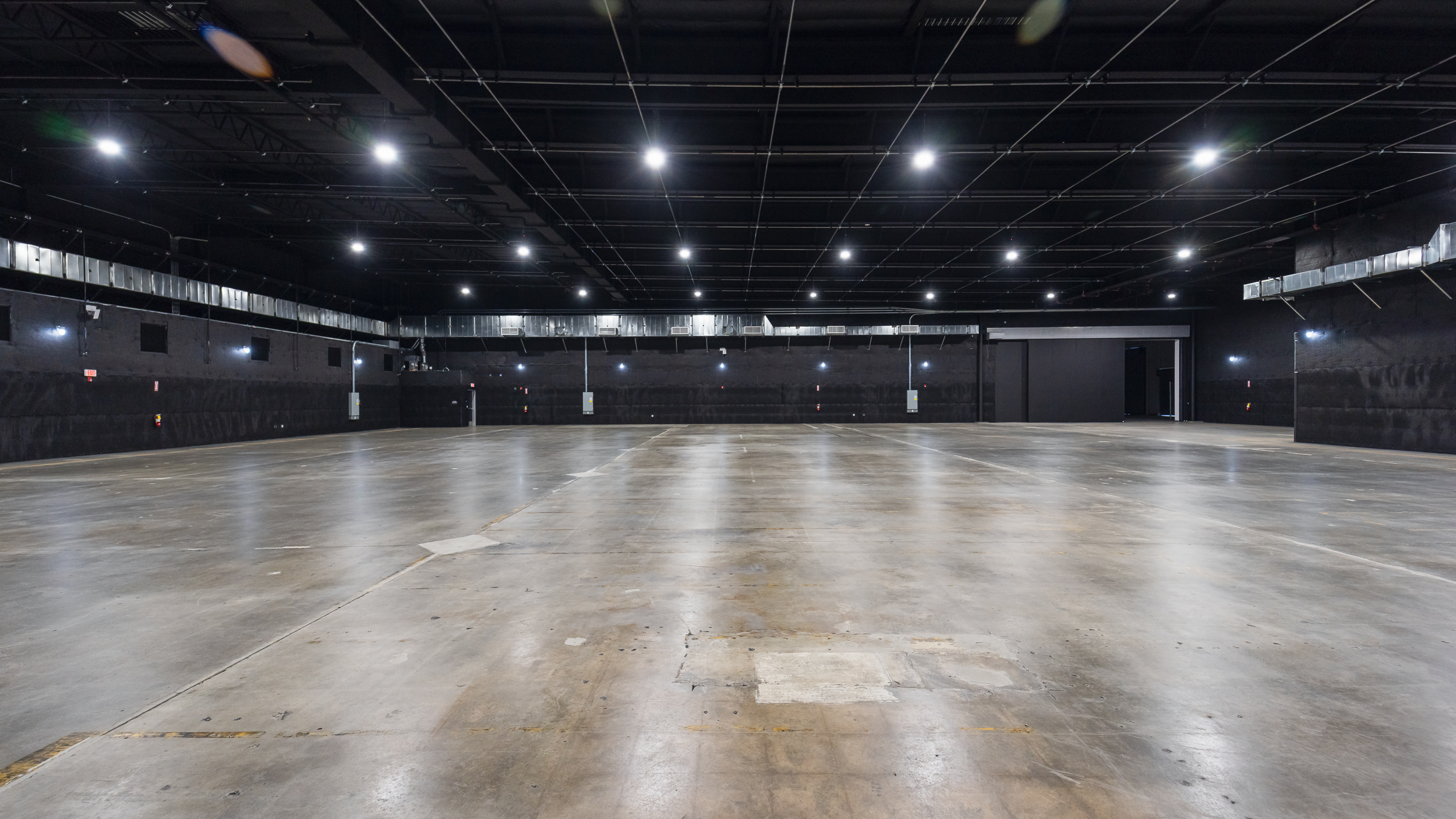 With the skilled assistance of Gray West, we were able to:
Lift, shore, and reinforce the warehouse roof with 8, 100'-120' structural beams to allow for all columns to be removed.
Install a grid/truss system that is capable of carrying 15 pounds per square foot of production lighting, equipment, and set construction.
Assemble attenuated walls, corridors, and automatic elephant doors to create 4 purpose-built production studios meeting the necessary egress requirements.
Completely redistribute power to bring 1600A of 120V/208V 3-phase stage power to each of our stage.
Install a 300-ton chiller with a chilled water system feeding 4 air handlers to bring 75 tons of cooling capacity to each stage.
Build a red light and bell system that ties directly into and shuts off lighting, exhaust, and air conditioning during filming.
Construct brand new bathrooms and renovated existed offices into 18k square feet of production support space.
Redesign the wiring of the entire building to accommodate a new state-of-the-art camera system and the newest Wi-Fi 6 which improves network efficiency and decreases latency by 37%.
What It's Being Used For
So far, North Valley Campus B has been used for many things that include Serial Pictures shooting an iPhone 14 ad spot, Accenture Song Studios shooting a Meta commercial, and Contrast Films producing a live music video for Demi Lovato on Vevo. And we are just getting started!
What's Next
As we continue to renovate the exterior of the building and implement amenities to give it a private-campus experience, we are excited to see North Valley Campus B become the home of countless excellent film, television, and commercials to keep the "Spirit of Hollywood" alive in the Valley!
____________________________________________________________________________
Contact Quixote
For more information about our brand-new facility and our competitive rates, reach out to our Bookings team today!
(323) 851-5030