2015 AICP+AICE Gives Food & Goods Drive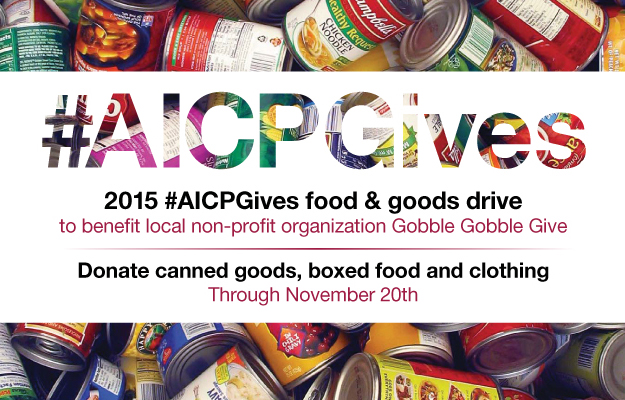 AICP's West Coast Board in conjunction with AICE & Quixote Studios kick off #AICPgives, an exciting Food & Goods Drive.
#AICPgives benefits local non-profit organization Gobble Gobble Give which has fed and provided care packages to thousands of needy families and individuals for the last 12 years. AICP member companies and all industry partners & affiliates are encouraged to collect donations on sets and in offices through November 20th, in anticipation of Gobble Gobble Give's Thanksgiving Day distribution.
For more info check out Quixote.com/AICPGives