We are excited to announce the acquisition of Hudson Radios!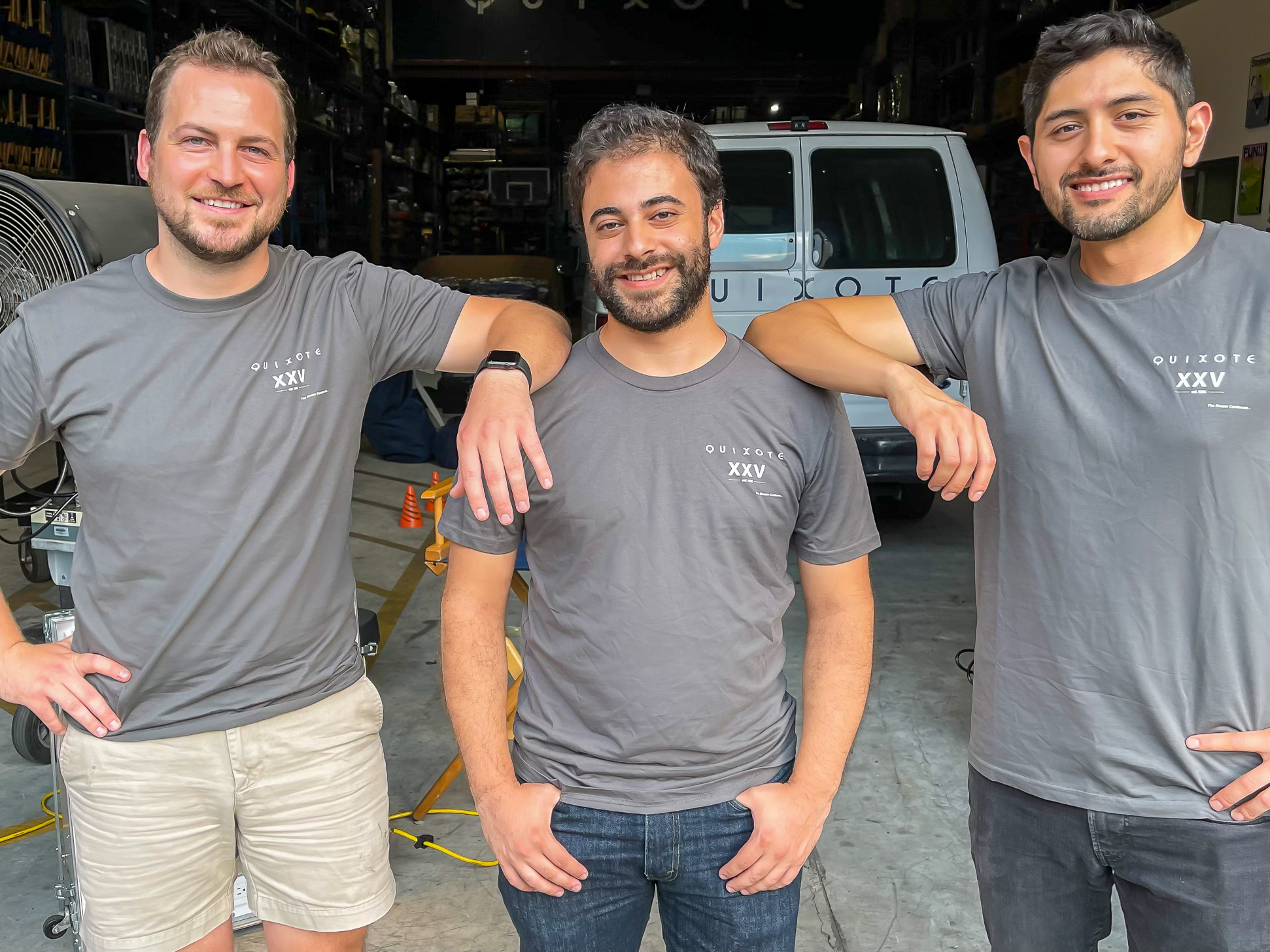 A growing entertainment communications company based out of Brooklyn, NY, Hudson Radios has established a reputation for excellent service backed by industry-leading equipment. The combination of Hudson + Quixote will provide production teams in New York as well as nationwide with a more complete lineup of cutting-edge comms solutions.
Hudson Radios was founded by Alex Surgent, Sean Tresmond, and Victor Trejo. Collectively, they bring Class A assets and over 20 years of experience working in the production industry and the rental business. The Hudson team will combine with our Quixote Production Rentals team to grow Quixote in the burgeoning New York marketplace and to further establish our national presence as the best communications rental company in the USA.
"We are beyond excited to welcome this dynamic trio into the Quixote Family! Witty, Energetic, and Passionate, I am sure they will be an instant hit with our clients."
-Mikel Elliott, CEO & Founder of Quixote