3rd Annual L.A. River clean up!
The Quixote Clean Team participates in its 3rd Annual Friends of the Los Angeles River (FOLAR) clean up! 10k+ volunteers removed 100+ tons of trash. We are so proud to do our part to keep the LA River as nature intended!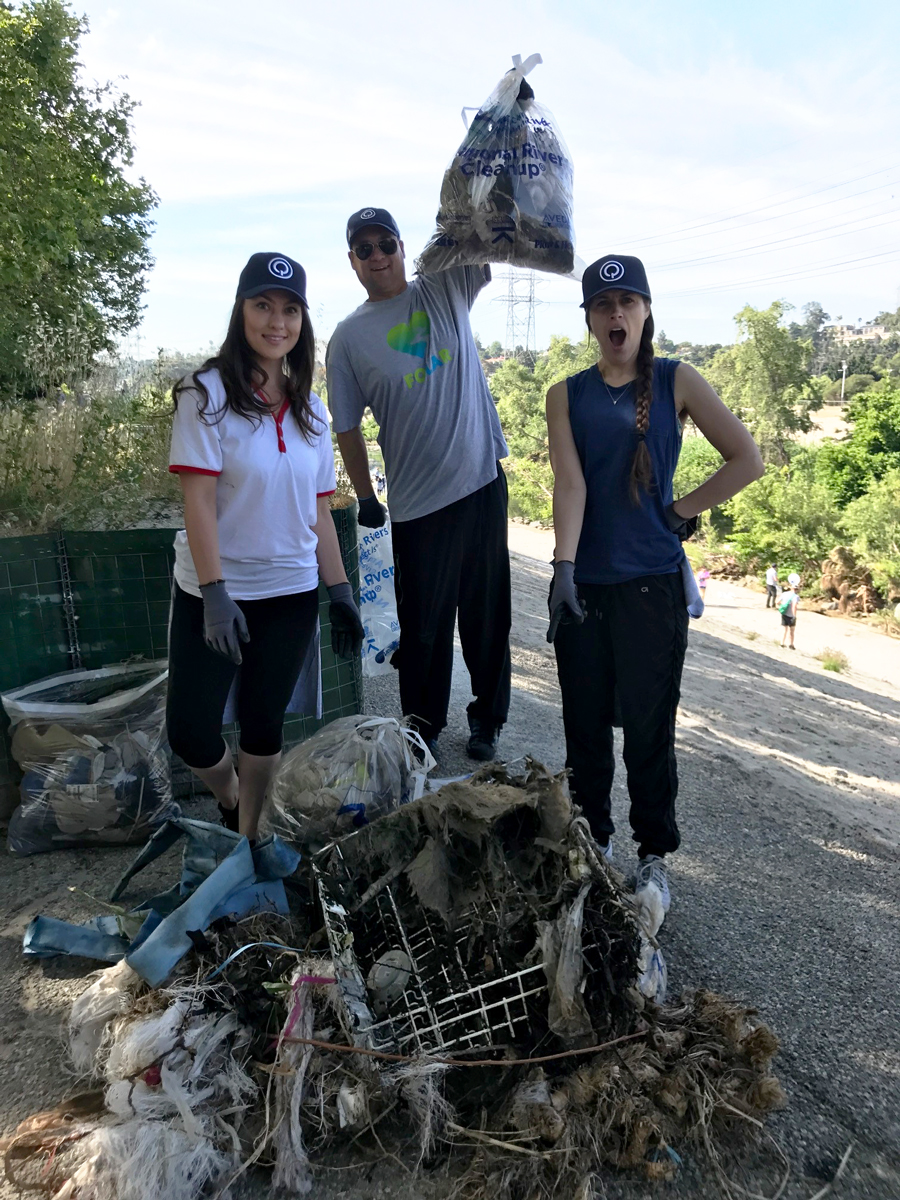 ---
Clean Team
Quixote Employees at all locations take time from their work days to help clean up their local community.
---
Mikel Elliott with Ouchi Charter Junior Class
Mikel went to Alliance William & Carol Ouchi HS to speak about Leadership and how he started Quixote. He spokes to 25 juniors in high school with a grade of 3.5 or higher. The point of this was to encourage them to reach for their dreams and work hard to get there!
---
AICP Gives Thanksgiving Food & Goods Drive
Quixote is proud to be the lead sponsor in this yearly initiative to help underprivileged families during the holidays.
---
Helping kids break into the industry
Quinn Moran joins ManifestWorks to help train future PAs in the skills they need to thrive on set. Below is a letter from Dan at ManifestWorks to Quixote Sr. Director Sean French.
Dear Sean,
Three years in, ManifestWorks has taken on a life of its own.
We are serving even more people impacted by foster care, homelessness and incarceration than ever before. And we are doing a better job: four months after we completed our last session, all of our Fall 2016 alumni have jobs in Hollywood.
This is a big deal. Statistics show we serve among the most vulnerable people in our society. Close to 100 percent of our participants come to us facing profound professional and personal roadblocks, and they rely on government-funded programs and/or charitable organizations to cover primary needs of housing, meals and medical care. Many of them have not had a job in decades, if ever.
And within 6 months of completing ManifestWorks, most of our alumni are independent and on their path to a living wage. This week, I was in touch with a 2016 participant who has watched his income jump from $12/hour to $49/hour in less than a year. He loves his job, and is grateful to be able to provide for his family.
Here's the thing: you make it happen. I share this email with those who support us in some fashion: You mentor our participants, you hire them, you welcome us into your professional homes, and you contribute to us, supporting the transformation of our participants' lives. Quite simply, their success wouldn't happen without you.
Here's the other thing: thank you will never be adequate for the difference you make.
We try to think of new ways to express our gratitude, and we will keep trying. But as we watch this community step up again and again to support our participants—to train them, to pull them aside for a pep talk, and to nudge them in a new career, we are humbled by our friends who join ManifestWorks in changing lives and in giving opportunity to those who have lived without it.
We are in awe of you. And we are so, so grateful to be in this together.
Dan