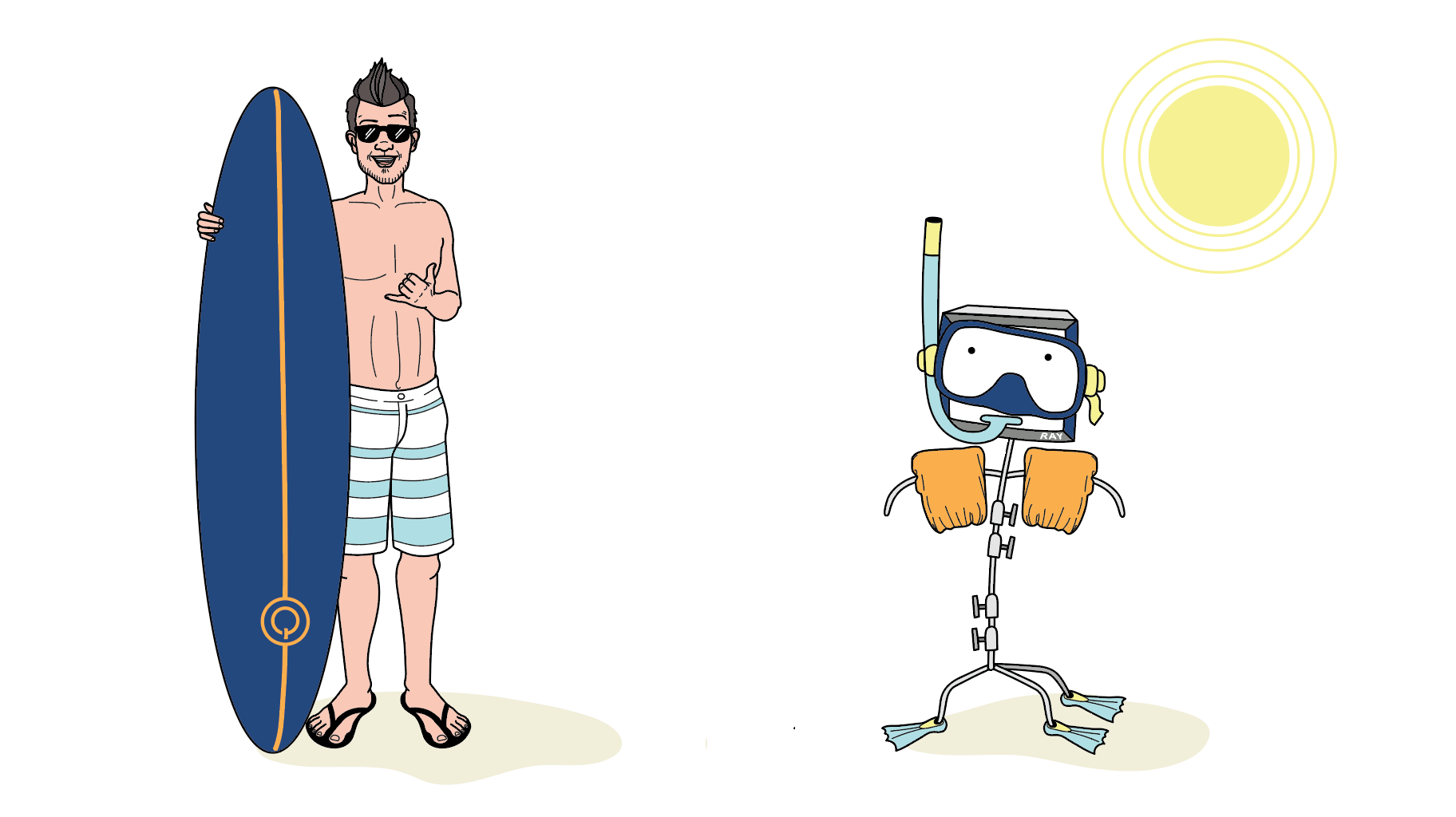 Our company is named after Don Quixote, the 17th-century Spanish Adventurer. Quixote was an idealist, a dreamer, and a seeker. He traveled distant lands in search of new adventures. Much like him, we believe in the manifest nature of dreaming. If you can dream it, it can be real.
Being quixotic and dreaming big is core to our culture. Our 'Dreamcation Program' is a matching funds program for our employees who have a dream of their own. We have co-funded employee dreams such as kayaking with killer whales in British Columbia, playing the old golf courses of Scotland, reuniting with lost birth parents, touring the great museums of Paris, and of course, swimming with the pigs in the Bahamas.
All we ask from our employees is that they Inspire others to dream big by presenting a brief slide show at our annual all-hands meeting. It's typical that we get 3-4 per year and reinforces our namesake to a "T".
Dream on!
Sean French
Reem Osman
Danny Heeger
JD Brouillard