Outlook Email Signature Guidelines
---
Please use the following guide to create your email signature
1. Click: Settings icon
2. Search: Email signature & select
3. Add New Signature: Click the + sign to add a new signature
4. Customize Signature: Rename the signature title then copy & paste Quixote email signature template from below**
5. CLICK SAVE
6. Dropdown: Click the dropdown menu "For new messages" and select the new signature
7. CLICK SAVE *
*Don't forget to compose a sample email to check if your signature was applied!
**If you need any additional info included in your signature block, please consult with marketing by emailing Marketing@Quixote.com and we will work with you to get you what you need.
---
⬇ Start copying just BELOW this line ⬇
---
Your Name

Your Title

Mob: (555) 555-5555


Production Supplies (Vans & Trucks):

(347) 448-8414


M-F: 8AM – 5PM (weekends by appointment only)
1082 Flushing Ave, Brooklyn, NY 11237

Motorhomes & Restroom Trailers:

(212) 966-4195


M-F: 8:30AM – 5:30PM
316 Paterson Plank Rd, Carlstadt, NJ
Confidentiality Note: This email &/or its attachments may contain privileged and confidential information, intended only for the use of the recipient. If you are not the intended recipient, any disclosure, copying, distribution, or the taking of any action relative to the contents of this information is strictly prohibited.
---
⬆ Finish copying just ABOVE this line ⬆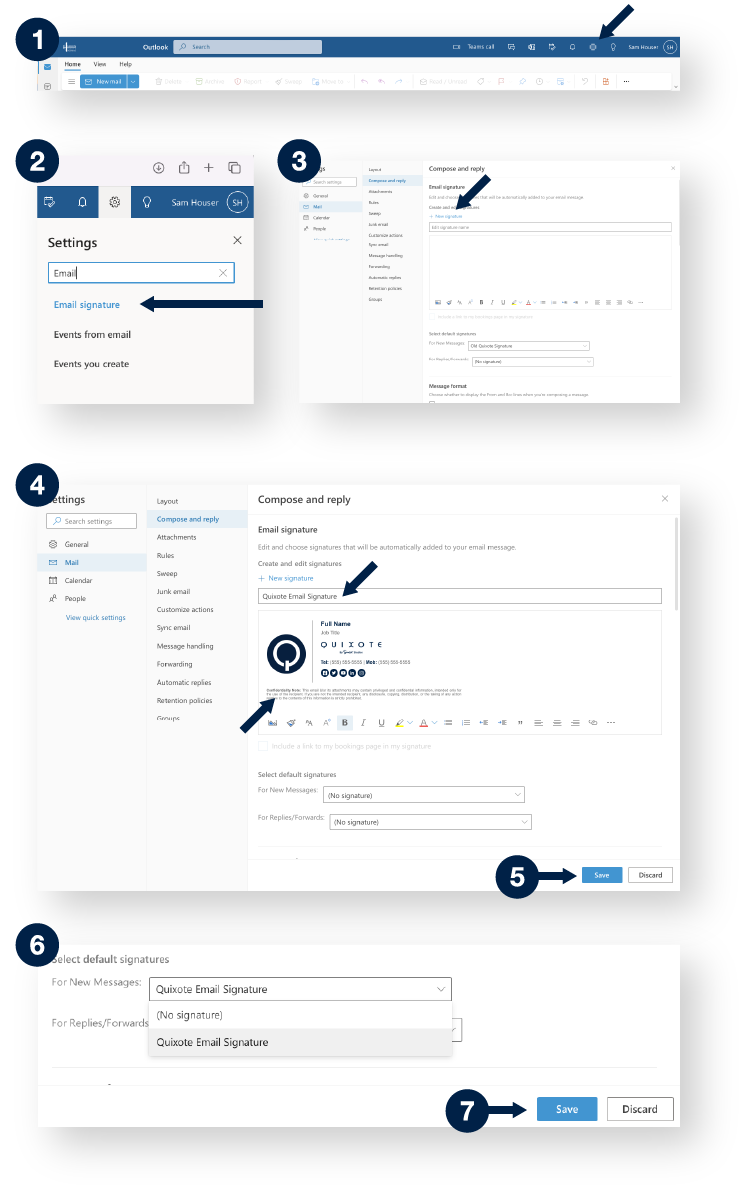 ---