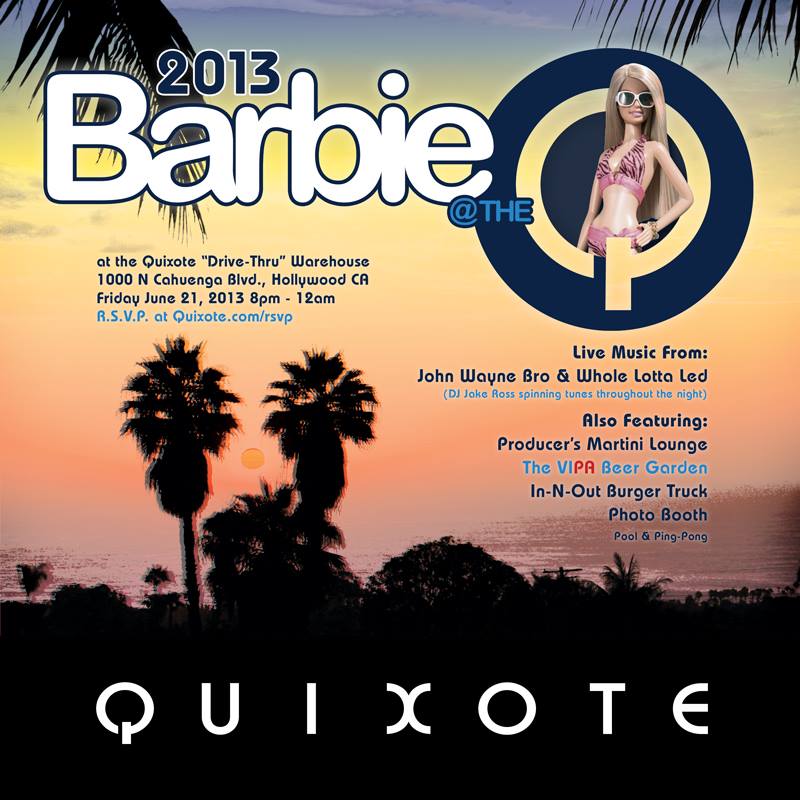 Where will you be on Friday, June 21st?!
Quixote has your answer right here …
Save the date for 2013's Barbie at the Q and start cooking up some dance moves and energy to mingle!
Help spread the word to your favorite Production Assistants, Production Managers and the like!
We'll be featuring live music with a dj and bands, an In-N-Out Burger food truck, Producer's martini lounge and of course, a stellar photo booth!
PLEASE RSVP @ HTTP://WWW.QUIXOTE.COM/RSVP NOW!